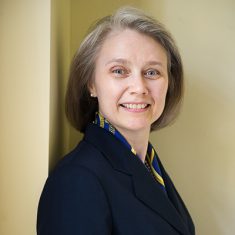 HEATHER STEWART, BA, MSc Org Psych, ACC
Throughout her 25 years of working in both financial services and consulting, Heather's thoughtful insight and interest in people fostered her natural ability to coach and mentor colleagues at work and others in her community. Ultimately, Heather's desire to help people realize their potential in their careers and in their leadership roles led her to create Eden Park Group in 2015.
Heather began her career as a bond trader at Wood Gundy. Following success in revenue generation and client coverage roles at CIBC Wood Gundy, Heather was selected to lead several firm-wide projects. It was during this time that she honed her skills as a strategic thinker, mentor and expert team builder.
During this time, Heather was also a founding board member of the national organization Women in Capital Markets – a now thriving 1,200+ member organization dedicated to providing professional mentoring and networking opportunities to its members as well as advocating for broader organizational support of developing and retaining a gender balanced pool of talent.
Heather has since held C-Suite positions in financial services, as Executive Vice-President & MD at National Bank Financial, and in consulting as Global Chief of Staff at Oliver Wyman, based in New York.  Her work at Oliver Wyman led her to create her own successful strategic consulting and business coaching organization, Stewart Clyde Consulting.
In addition to building her consulting and coaching practices in Canada, Heather's ongoing commitment to learning led her to pursue a Master of Science in Organizational Psychology through the University of London (UK). Since completing her MSc in 2012, she has pursued several certifications that complement her practice, including Cognitive Behaviour Therapy through the Ontario Institute for Studies in Education at the University of Toronto, and Professional Coaching at the Adler Graduate Professional School.  Heather holds the ACC professional coaching designation through the International Coaching Federation (ICF), and is completing a final requirement for the advanced PCC level designation.  Heather is currently pursuing a Certificate in Adult Learning & Development at OISE (UofT).
Heather is certified and qualified to administer numerous psychometric assessments including: Birkman Method, HOGAN suite of assessments (including advanced interpretation of subscales), Saville Wave Leadership Impact, Strong Interest Inventory®, CPI™, FIRO®, EQi-2.0®, EQ 360® multi-rater instrument, Profilor 360, and TKI®.  Also, Heather is a Myers-Briggs® Master Practitioner.
In the community, Heather serves as a Governor on the Board of a private educational institution; she is on the Governance Committee and the Human Resources Committee. Recently, Heather has served on the Pension Committee of a Canadian University, as a lay leader at her church, on the Board of Trustees of a Canadian University, was a founder of a Mentorship Program for women at a private educational institution, as an Independent Trustee of a public-sector multi-employer pension plan, and as an Independent Trustee of a National Health Plan.
Heather is a co-founder of Eden Park Group.