Everyone can be happy at work!
Eden Park Approach
At Eden Park, we provide coaching (career, leadership) and consulting services.  We help people who want to be intentional and strategic about career and leadership choices.  We help people to be the best that they can be in their careers and in their leadership roles.  We deliver a thoughtful program that empowers our clients to pursue their career and leadership goals with confidence, determination, and purpose.  For organizations, we provide organizational development/change consulting services.
Coaching
We ground our coaching approach on the International Coaching Federation core competencies. We are trained as Professional Coaches through the Adler Graduate Professional School (Toronto) which is an Accredited Coaching Training Program (ACTP) of the International Coaching Federation (ICF).  The ICF is the world's largest organization of professionally trained coaches.
The International Coaching Federation (ICF) defines coaching as "partnering in a thought-provoking and creative process that inspires a person to maximize their personal and professional potential. The process of coaching often unlocks previously untapped sources of imagination, productivity and leadership." 

When you work with a coach, you set out on a path to greater personal and professional self-awareness, learning, development, satisfaction, and motivation. 
Coaching is a learning process – an applied action learning process.  We believe that people are the creators and creations of their own lives. People are the architects and the outcome of their own goals. ICF based coaching is a pragmatic approach that is focused on helping people align their choices and actions with their personal/professional strengths in a thoughtful and creative manner so as to realize their career and life goals.
Consulting
We ground our approach in the field of organizational psychology (individuals and teams in the organization) and organizational behaviour (individuals and teams in the competitive landscape).  We incorporate coaching principles into our organizational development and change management consulting approach.  We also work to ensure that individual and team outcomes in an organizational context are aligned with organizational goals, culture, and strategy.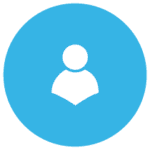 Individuals
We work with individuals through our tailored:
Career Coaching Program
Leadership Coaching Program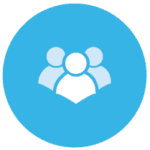 Organizations
We work with organizations to deliver:
Career Coaching Program
Leadership Coaching Program
Increased Team Performance
People Engagement
Women in Leadership Programs
For career development, we work with individuals who are at different stages of their career journey and we can act as a sounding board, a guide, or as a co-pilot – it's up to you; also, we work with organizations who want to provide a tailored level of support to their people in the area of career management.
For leadership and executive development, we work with individuals and organizations looking to enhance leadership effectiveness. We also work with leaders working to build effective teams. Also, we specialize in helping women optimize their leadership effectiveness.
For leaders and their teams, we collaborate with you to design and deliver the approach to organizational development consulting and facilitation that fits best with you and your people.